Cantine Campana road to Mongolia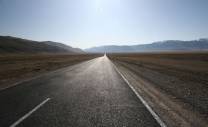 The wines of Cantine Campana years are appreciated and exported to Mongolia.
Also this year July 19 to 24 will visit our winery customers that for years every day , appreciate our quality and our production methods. In these days we will try to tell and tell us to share our tradition and the passion that drives us every day in our work.
We will try to communicate the warmth and familiarity of our company and to unite our traditions with local ones